Creation of Virtual Appearances at FAB Bertelmann Dresden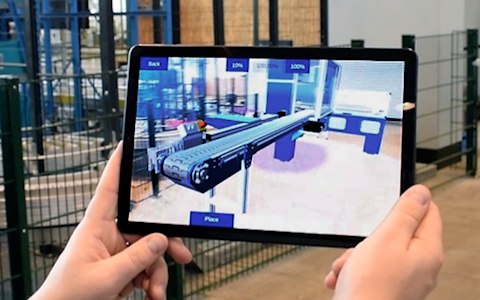 Our DyConcept®-Toolkit gives us and our customers the opportunity to create and experience product presentations, as well as appearances in Virtual Reality (VR) and Augmented Reality (AR). Provide additional digital benefit and value to your staff and customers and create new product based trade mark experiences.
Our Virtual Advertising Services for Following Applications:
1. Maintenance of Machinery
2. Employee Training
3. Virtual Marketing
4. One Part/Product as Work Sample at No Charge
At this point we can not yet show you anything
In order to interact with or display content from third-party providers such as Facebook, Youtube and others, we still require your consent.


Services in Detail:
Scene Creation for AR/VR Concepts
Instructions for Scene Creation
Spezific Customer Scenes
Consulting
Software Installation and Configuration
Implemention for New Areas of Operation
Development of Individual Solutions
Training
Used Tools:
Unity 5
Transformation- and Appearance Algorithms